In stock
Corales
€700,00
Etching  on paper
100X66 cm
2020.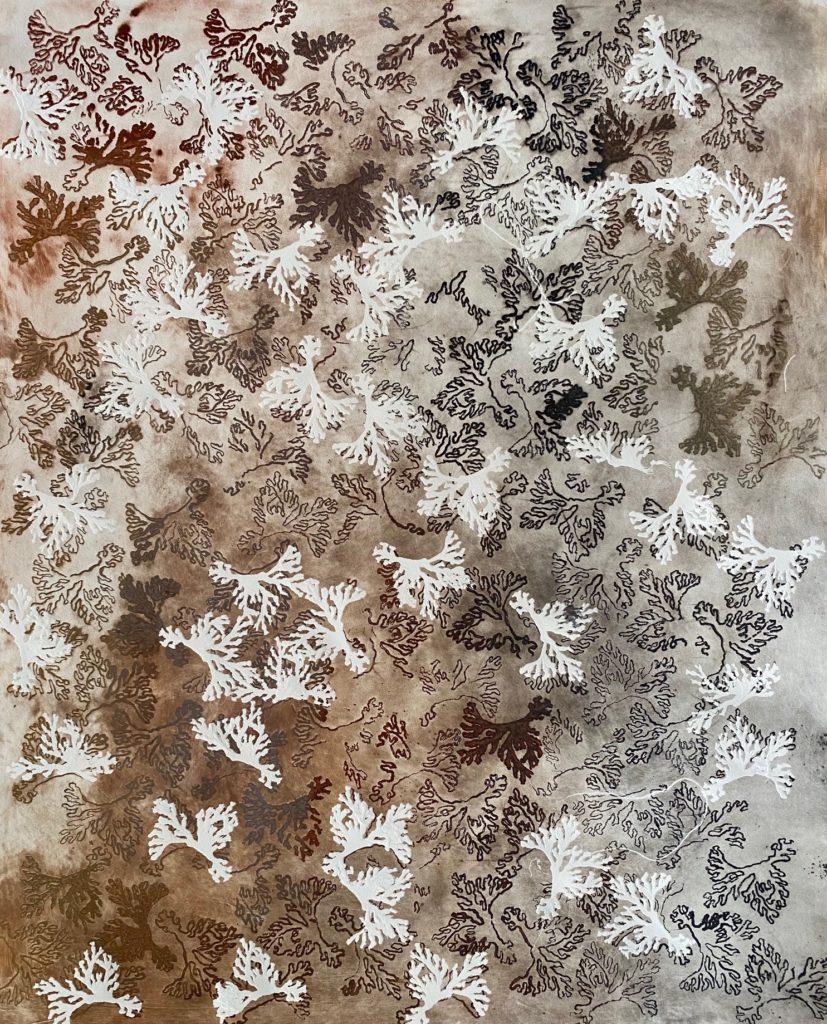 Born in Santiago, Chile 1973. I grew up surrounded by Chilean landscapes which inspired me from an early age. I have a Bachelor's Degree in Fine Arts and Esthetic. During my period in school, I became greatly inspired by the artworks of visual artists that worked with engraved techniques. I graduated in 1996, cementing my interest in the fusion between human organs, landscapes and natural forms.
After some years I moved to Bogota to pursue my Artist career, it was there, where I became a real nature lover. The exuberant landscapes all around Colombia inspired my techniques, my art language, my soul. I was introduced to different and magnificent cultures and became fascinated by its multiple possibilities for expression and development of ideas.
I began to focus more and more on working with different natural elements like feathers and leaves in particular, and started exploring concepts where natural forms and materials merged.