In stock
Overlapping strokes II
€1.200,00
Overlapping strokes 2
Acrylic on 100% cotton paper
105 x 75 cm
2021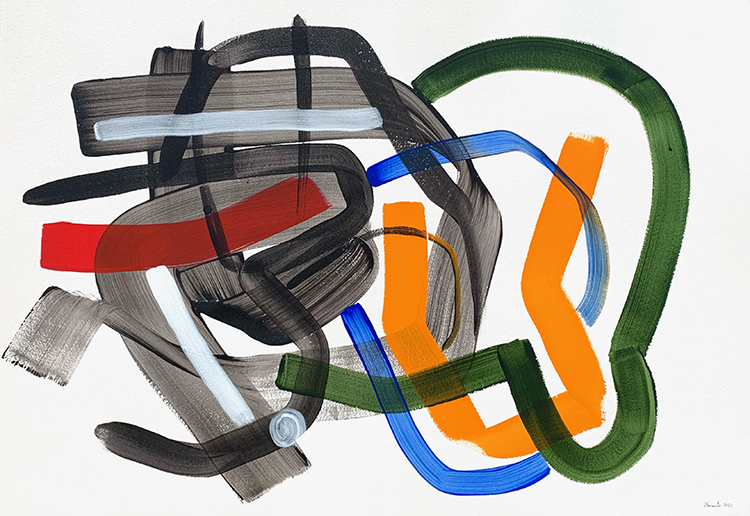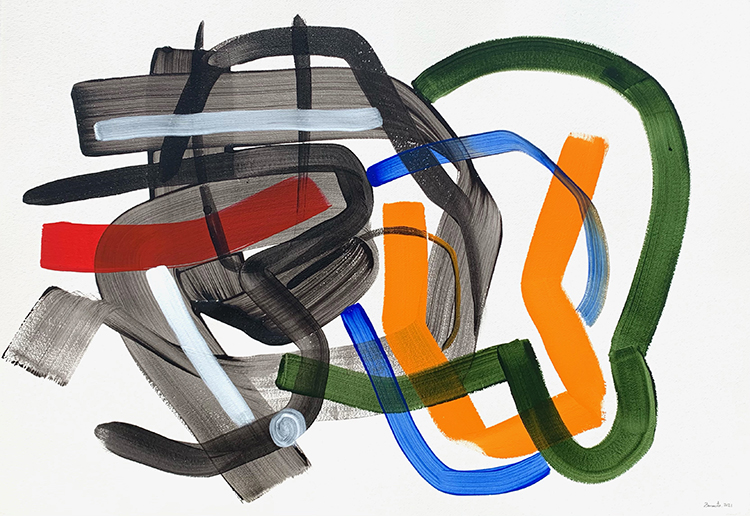 My work focuses on creating unique visual images paying special attention to the relationships present in each of my works. I mainly work on 640 gm cotton papers and on linen with different painting media such as acrylics, inks, watercolors and miniatures that are part of my personal collection of figurines.
My inspirations are various, but mainly I work in relation to my day-to-day experiences, and that is why my work is constantly changing, some of these are travel, landscapes, conversations with different people and personal experiences in different circumstances of life.
On the other hand, I am interested on the idea that the image speaks for itself, that means that the viewer can have a connection and somehow engage in dialogue and in a deeper approach. I want the painting to be relevant for itself and I find attractive to generate "opposites" through different resources, the idea of organic stains that overlap each other generating transparencies vs a geometric shape or a miniature figure is interesting because one of those resources, in contrast to the other, generate a certain tension that activates the viewer's eye.
There are no reviews yet.