In stock
Serie Territorios _09_020
€2.400,00
Mixed techniques on canvas
100×200 cm
2020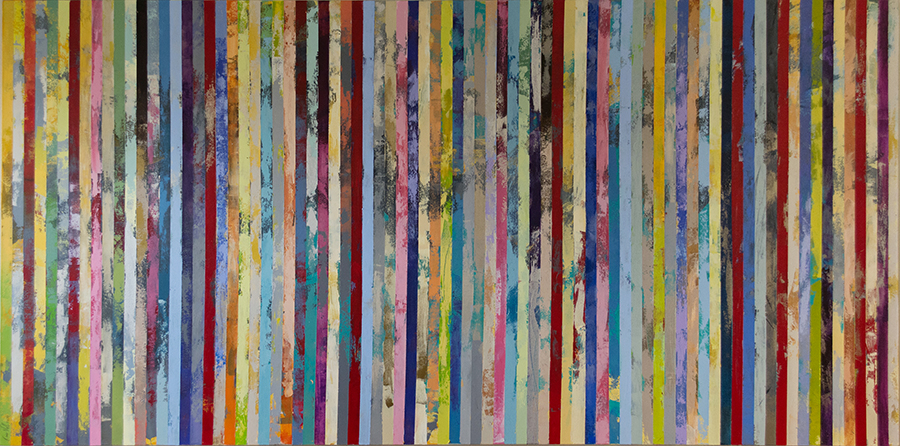 CARMEN VALLE
Carmen Gloria Valle Benavente was born in Santiago in 1969. She studied a Bachelor of Fine Arts with a major in Painting at the University of Concepción, her work explores the Territory, with its fragmentations and dichotomies, geographic and social events.
She has participated in various exhibitions (group and individual) in Chile and abroad. Some of the recognitions she has received are: Winner of the First "Plástica Joven" contest, organized by Hotel "El Araucano" and the Faculty of Art of the University of Concepción in 1995. Participated in the creation of collective sculpture in Chile at the University of "Concepción" and in Brazil at the Federal University of Santa Caterina, Florianópolis under the direction of the Sculptor Lautaro Labbé at the Festival "Arte Sin Fronteras" in 1994.
Obtained the First Place of the "Ricardo Andwanter" Award Category "in Situ" (XVIII International Painting Contest "Valdivia y su Río") in 1999. She also obtained first place with her Bicentennial Poster in the Viña del Mar Song Festival organized by the Municipality of Viña del Mar, "Canal 13 de TV" and "La Sala Gallery" in 2009. Involved in the "Hommage des Artistes. Chiliens de Paris. Marie du treizieme Arrondissement" in Paris, France. At the Contemporary Art Fair "La Fenêtre sur l'Art" in 2011.
In 2015 she presented her work at the "Vietnam Yesterday and Today" exhibition organized by the Embassy of Vietnam and Apech, Chile -Vietnam. In 2016 he participated in the project financed by the Council of Culture through Fondart "Morecolor your neighborhood" Collective Murals organized by the Cultural Corporation of the Municipality of Los Angeles. Awarded by the Fondart "Revista Animita Migrante" in 2018 and in 2019 with the proyect "Paisaje y Territorio" of the "Periplo" Art Collective.
In 2016 she participated in the "Periplo" Art Collective, formed by Chilean artists who live in different cities around the world. In 2016, the exhibition in Commemoration of Human Rights Day, organized by Amnesty International, Goethe University (Frankfort, Germany) was held with this group. In September 2017, the Landscape and Territory Exhibition is held at the Cervantes Center in Frankfurt and at the Cervantes Center in the city of Munich. This exhibition in 2018 makes a roaming through the cities of Concepción, Los Ángeles, and Santiago.
Participates in 2017 in the International Graphic Arts Festival, Escuela Panamerican School of Art, 2018 Finart, Second Graphic Arts Festival. Faculty of Santa Marcelina. Sao Paulo. Brazil.