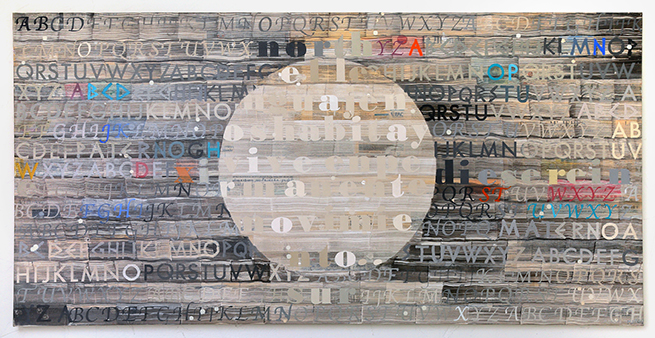 MARIA _ELENA_NAVEILLAN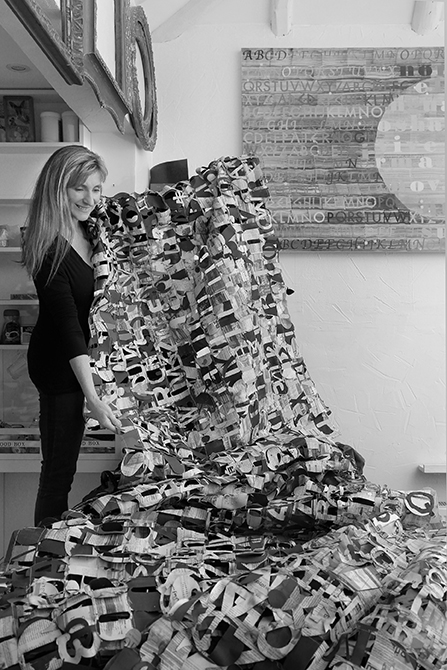 From:

Chile
WEB SITE:

Under construction
TECNICS:

Mixed technique
EXHIBITIONS:

Chili, Ëtats Unis (Washington DC et California), Francia (Paris). Salon d'art (Ch.aco- Chile, Art Basel-Miami et Arte Lima-Peru)
BUY HER ARTWORKS
María Elena Naveillan Goycoolea (Santiago, 1964) studied Art with a major in painting at Pontificia Universidad Católica de Chile. She has participated in about twenty collective and individual exhibitions in Chile and abroad.
Her work contemplates from the figurative to the conceptual and neo-pop, on a very wide scale, ranging from miniature to monumental and with a palette that can be intense and multicolored, even monochrome. Pictorial works, volumes, installations, found objects and recycled materials are combined in a particularly aesthetic and contemporary way in her work, always rescuing emblematic pieces from an illustrious past, such as magnificent old books. They speak of the need or willingness to create a bridge between those remote old times and those of the digital revolution that characterizes the current contingency.
Among the contests she has won, it stands out "Undertaking flights" ("Emprendiendo vuelos"), organized by Galería La Sala, which allowed her to exhibit at the Chilean Embassy in the United States (2007); and "Graffiti Street Art 2011", which enabled her to install a large-format mural on 177 Lord Cochrane St. Furthermore, María Elena Naveillan was part of the "Time Bomb" collective, with which she participated in various exhibitions in the main cultural centers of the country. Finally, she exhibited in Paris, at the Mamia Bretesché Gallery and at the Chilean Embassy in France (2016/17), and has participated in numerous international fairs, such as Ch.ACO, Art Lima and Art Miami.
maria_elena_naveillan01