Monica Veliz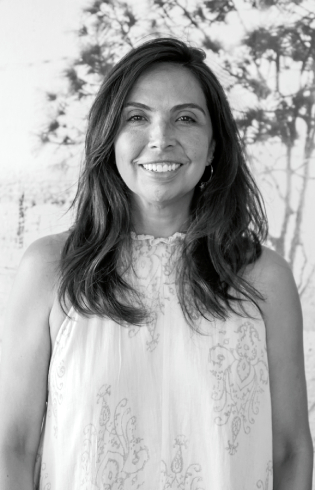 From:

Chile
WEB SITE:

Under contruction...
technique:

Textil
EXHIBITIONS:

Chile
BUY HER ARTWORKS
Monica Véliz Henríquez studied advertising in Chile in the mid-nineties, but her real calling was the arts. While she was in College she took classes in glass mosaic, watercolor painting, gres ceramic and loom weaving to give birth to different types of artistic representations. She also studied short courses of arts at the Universidad Católica de Chile.
As an autodidact artist, Mónica has developed the technique of intertwined of linen and silk strips that can be found in her portfolio.
Monica enjoy playing with colors, shapes and different materials in order to produce pieces of art that evoke the sensations like serenity, joy and stillness.
From 1998 to 2002 Mónica resided in Austin, Texas, where she had the opportunity to get in touch with southern modernism and folk art. During that period, she became interested in developing pieces with meaning and historical perspective.
Academic Information
Bachelor in Advertising, Instituto Profesional DUOC UC, 1995. with distinction.
Certificate of Foundations of Marketing, The University of Texas at Austin, 2001.
Class of looming with Master Pilar Valdés, 2015.
Class of Art History, Pontificia Universidad Católica de Chile. 2021.
Class of Illustrations, Pontificia Universidad Católica de Chile. 2021.
Several classes: Paint Watercolor, Mosaic, ceramic stoneware, Oil Painting
Educated in Colegio Compañía de María.
Work Experience
Visual Artists with experience in loom, mosaic, watercolor painting,
2002 – present.
I have sold loom pieces in Hyatt and Sheraton Hotel.
Engel & Volkers
FreeLancer Consultant 2013 – 2021.
Fiesta de Papel
A venture in the market for decoration of parties.
I lived in USA from 1998 to 2002
I have traveled to different cities in EE.UU, Europe and South
America
My passion is the Arts, and I have always kept it present in my life
Monica Veliz_art