In stock
Study of Circle 1
567 €
50 x 50 x 4cm
 Acrylic on canvas
"Study of Circle 1"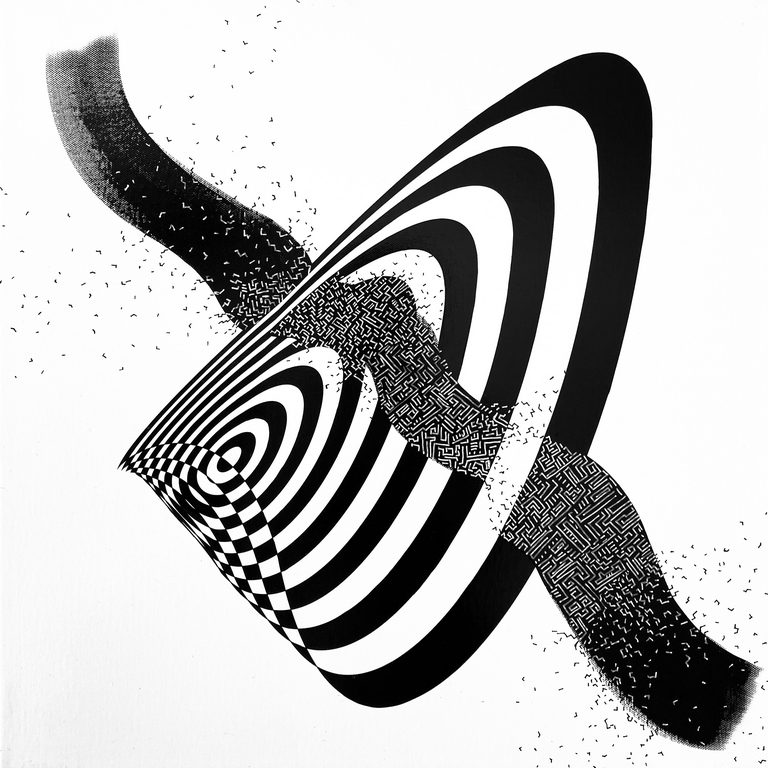 Alejandra Sieder is a Venezuelan-Spanish-Australian Graphic Designer and Visual Artist, graduated from the Miguel Neumann Design Institute in Caracas, Venezuela.
Sieder lives and works in Sydney, Australia. Alejandra's monochromatic op-art is a distillation of personal memories and emotional experiences into pure black and white geometry. Each work is the product of a meditative process between artist, memory and canvas.
Her aim is to engage the audience by challenging and pushing the limits of their comfort zones. The first-impression of discomfort caused by optical illusions that appear to vibrate and swirl give way to an appreciation of the detail and precision of each work.
She creates works that go beyond the limits of painting and installation. Made with canvas, wood, Japanese ink and acrylic, Sieder's work is characterized by his intense study of form, volume and materiality, as well as his great aesthetic care and conceptual subtlety, while his practice emphasizes temporal aspects and performative of the creative act.
These recent works show the characteristic methodology of the artist, which consists of creating works of art in three dimensions. Sieder is based on the presentation of the movement for the effect and that it played with the viewer in the first person.
Its objective is to involve the audience in a new dimension within the visual experience and create a piece that effectively expresses the interrelation between matter, space and the sensations of the viewer.
In these new works, Alejandra Sieder transcends the limits of her usual practice by orchestrating works in 3D. This particular work combines the volume of matter and the visual of monochrome colour, becoming an unprecedented installation creating volumes in the gallery space.
In the exhibition, the artist not only demonstrates her absolute mastery of the techniques she has been using but also her constant and versatile artistic evolution.
| | |
| --- | --- |
| Dimensions | 90 × 90 × 4 cm |
There are no reviews yet.