WELCOME TO THE NEW MSB ARTISTS !
Proudly promoted by MSB Art Curators
Macarena Cruz
Javier Cruchet
Mónica Véliz
Eva Holz
Nadra Jacob
Guillermina Carassale
Cristián Cuevas
Arturo Fernandois
Claudia Canobra Kramer
Julius Thiel
Claudia Sierralta
Soledad Chadwick
Constanza Amaral
Wladimir Ugarte
Maida Olavarría
Celia Guillén Tena
Sofia Zolezzi
Alejandra Sieder
Paco León
Paulina Cox
Mariluz Díaz Fuenzalida
SPECIAL THANKS TO OURS FOUNDING ARTISTS
Proudly promoted by MSB Art Curators since 2019-2020
Gonzalo Sánchez
Catalina Rojas
Evelyn Richter
Karin Barrera
Paula Ceroni
Denise Atal
Santana
María Elena Naveillan
Alicia Larraín Chaux
Sofía Donovan
María José de Laire
Marcela Yaconi
Manuel Terán
Daniel Schachner
Rachael Runner
Oscar Barra
Margarita Garces
Jaime de los Ríos
Marilú Ortiz de Rozas
Verónica González
Pauline Cristi
Paz Irarrazaval
María José Benvenuto
Pablo Inda
Josefina Fainé
Ximena Cousiño
Carmen Valle
Rachael Runner
Claudio Herrera
Inés Fantuzzi
Soledad Correa Tagle
CONFINIS IN VIRTUAL GALLERY
Collective exhibition. From 8th Octobre to 8th Decembre
OUR DEVELOPMENTS
We are a network of experts in contemporary art based in Europe, South America and Africa.
Exhibitions
The exhibitions are the basis of our work. We organize everything in an exhibition : Selection of artists , concept , catalogs , brochures, flyers , promotions in social networks, inaugurations , sales and customer service.
Art Fairs
We participate in art fairs and we are constantly looking for opportunities in high-level fairs . We are specialized in assembling works in stands, selling artworks and promoting artists.
Representation
We want to present our artists in artistic and cultural circuits. Samples of their work in cultural or representational spaces give us another opportunity in the dissemination of art .
Critical texts
We develop conceptual basics for our exhibitions and advertising material ( press releases , articles, etc. ) . The documents that we produce seek to bring the work closer to the public and also to open a space for critical reflection .
Consulting
The artists each need a dossier (price list, biography, pictures of their work...) in order for us to manage his communication on internet and real life. We help the creators develop all the aspects involved into their artistical professional field.
Branding
We consider important that artists participate in initiative samples with or without profit. We see the promotion as an investment. We produce catalogues, digital portfolios, social managing, etc.
WE ALSO SALE LARGE SCALE ARTWORKS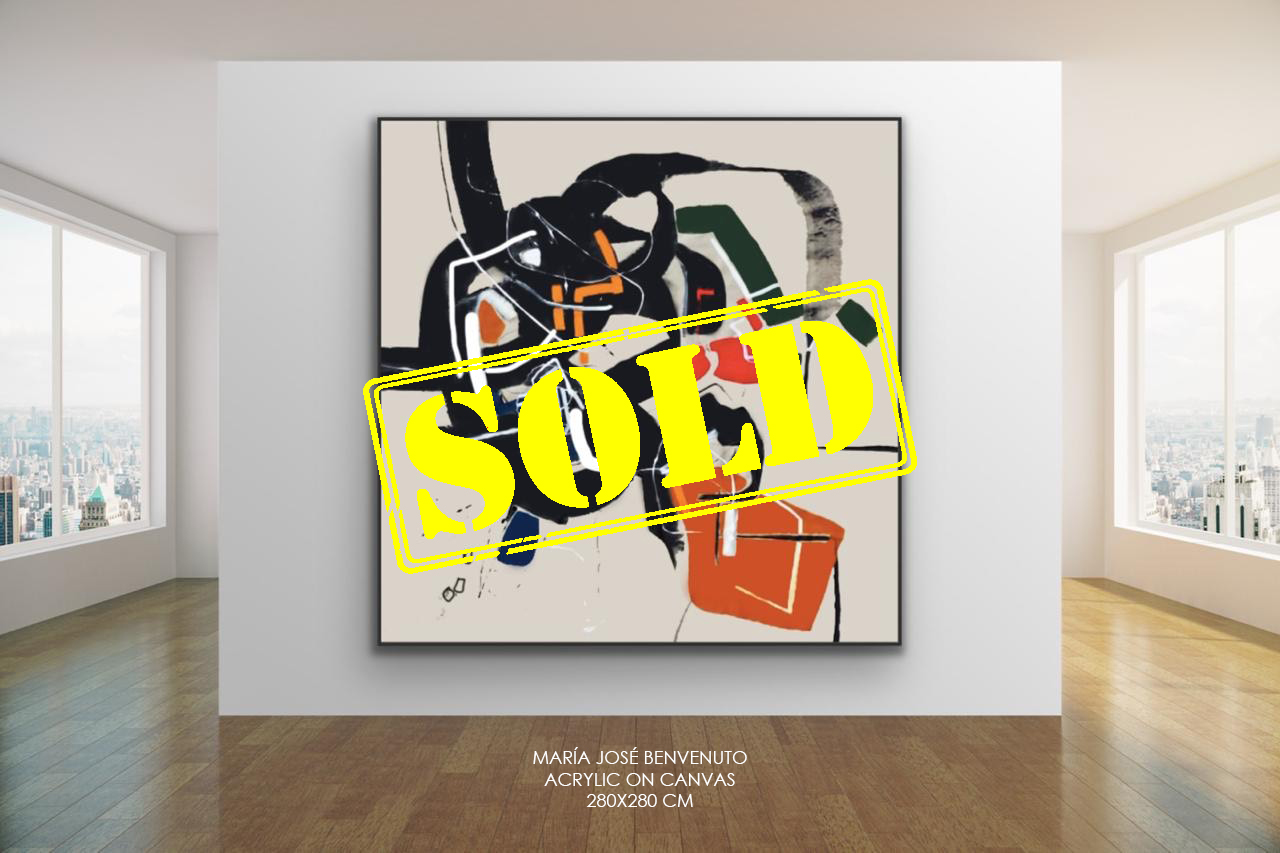 Large scale art is more than just an oversized painting, it is larger than life, often massive enough to fill a room. Its impact is deliberate and it is meant to overwhelm by itself, command a space, and dwarf everything else that comes near it.
Enveloping the viewer and dominating interior spaces, large scale paintings create an impact. Artists and their patrons have utilized size to display power and prestige to impress their audiences. In 18th century Europe, history painting was considered to be the most important genre, above portraiture, still life, and landscape, and thus was executed on bigger canvases by artists like Jacques-Louis David and Benjamin West.
CHECK LARGE SCALE ARTWORKS !
Sara Malinarich is a strong leader who inspires as much as she challenges. Your influence on me personally is undeniable and has helped me grow immensely as an artist and creator.
J'ai eu le plaisir de connaitre et découvrir votre travail durant Art Monaco en juillet 2015 et je dois dire que j'ai été tout de suite séduite. J'avais auparavant déjà écouté des commentaires sur votre travail comme commissaires, mais j'ai pu, là, le corroborer par moi même.
Personnellement j'ai apprécié le contenu, mais aussi le facteur humain et je suggère à tous ceux qui aiment l'art, de découvrir par eux-mêmes leur potentiel.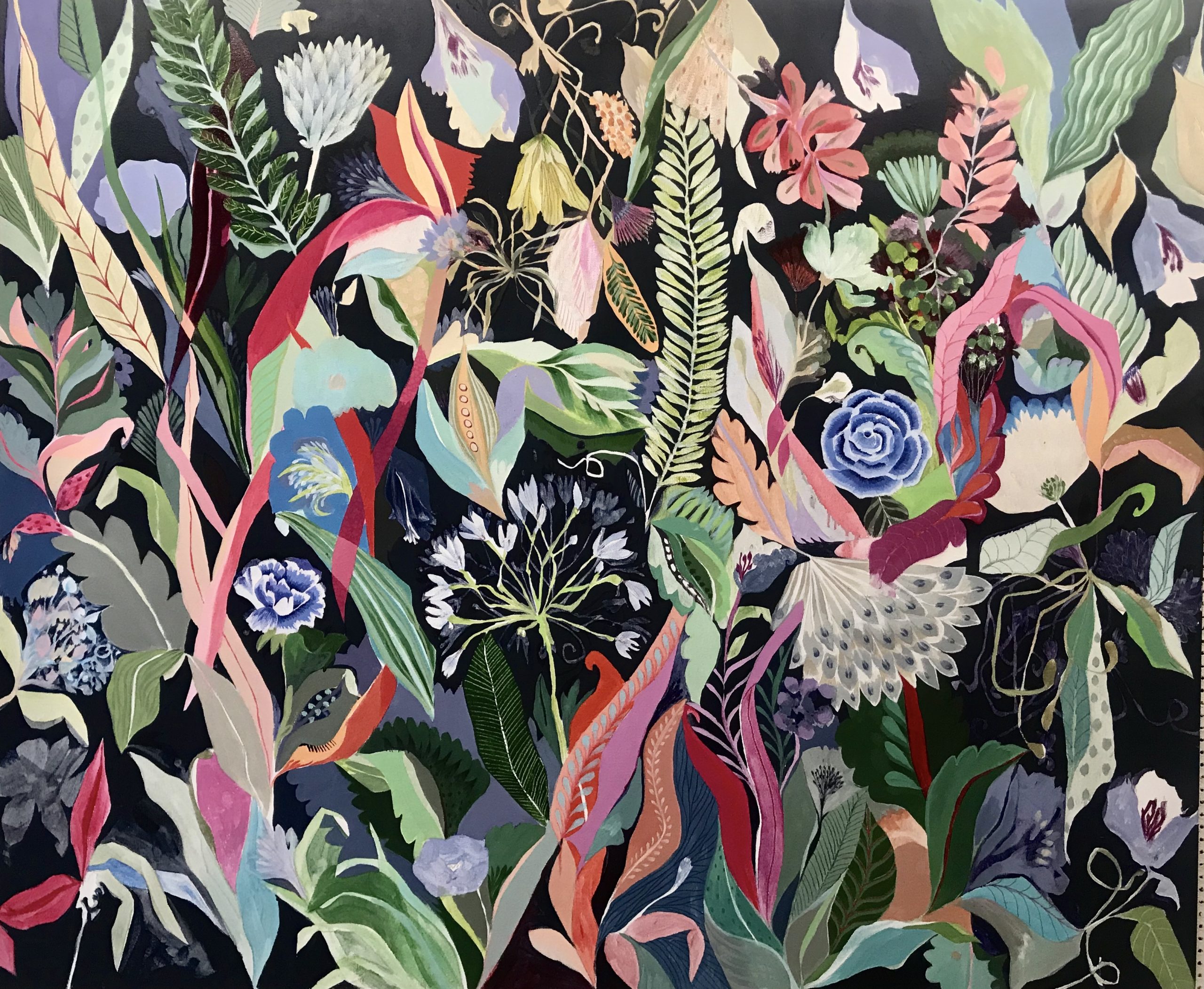 POSTAL ADDRESS IN PARIS
34 Av. des Champs-Élysées, 75008 Paris
Phone number
+33 06 50 41 34 02
Address
34 Av. des Champs-Élysées, 75008 Paris, France
SUBSCRIBE TO OUR NEWSLETTER
Newsletter subscription. Subscribe to our newsletter and stay updated on the latest EXPOS, CALLS, NEW ARTWORKS, NEW ARTISTS, EVENTS IN PARIS.
Our newslatter will be one time each month.